Welcome To My IELTS Classroom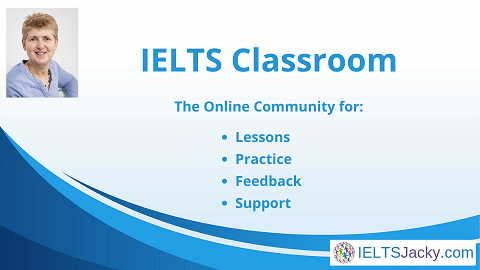 I'm proud to invite you into my IELTS Classroom, a safe, nurturing community dedicated to the highest quality teaching and supportive interaction between members.

The journey to IELTS success is a long and often challenging one, especially if you've chosen to self-study for your exam.
Can you relate to any of these issues?
Lack of encouragement & support



Don't know how to improve
Confusion over the best strategies & techniques to use
Leave these problems behind as you step into my IELTS Classroom and learn alongside other hard-working, motivated students striving to achieve 7+ in their IELTS exam.

I'll be your teacher and mentor on a daily basis as we work together to develop your language skills, equip you with the strategies and techniques you need for high marks and raise your confidence level.
What to expect
Knowledge base of learning resources



Writing &

 Speaking Focus
We'll focus primarily on the Writing and Speaking tests as these are the ones I'm most often asked for help with.
At the start of each week, I set a Writing or Speaking task. Over the following days, I teach you step-by-step how to complete the essay or questions to a high level.
We work on our answers together, developing and improving them as the week goes on. I post class feedback on work submitted by students and present my own model answers to help you learn.
Speaking Practice
A major challenge facing many students preparing for the Speaking test is the lack of opportunity to practice. In our workshops, you'll get plenty of practice talking out loud.
Don't worry if you're a bit nervous or shy to start with. Our classroom is a safe place to practice speaking English without fear of judgment and to develop your skills and confidence.
Knowledge Base
Each workshop and all the lessons it contains are moved to the Knowledge Base as it's completed to become part of an archive of resources available whenever you need it.
** My Top Courses For Free **
As a community member, you'll also have free access to my two premium courses:
Click the links to find out more about these courses.
$99
Free to IELTS Classroom members

$69
Free to IELTS Classroom members


Vocabulary

To help you build your vocabulary and become an expert at paraphrasing and using synonyms, I also post a couple of articles a month on words and phrases useful for  IELTS. For example,
11 Ways to say that something is new or modern
22 Collocations related to employment
13 Verbs that mean 'change'
These then join the growing bank of learning resources in the Knowledge Base for you to access anytime you want. 
What Else Do You Need?
The IELTS Classroom is your classroom, your community. I want it to deliver exactly what you need, which means that the way it develops is down to you. If you need something different or in addition to what it currently offers, just tell me and we'll grow it together to be the most useful, supportive community possible.
Come and Join Us
If you're serious about achieving 7+ in your IELTS exam and are prepared to work hard to achieve this aim, come and join our motivated learning community. You won't be disappointed.
---
---
---
---
Become a member of my IELTS Classroom for just:

** $19 / month **
or
$190 / year
Join Now! – Click the 'Subscribe' button below.
(Exclusive launch offer for my newsletter subscribers for the duration of your membership.)
** The price will rise to $29 / month or $290 / year when I open up the classroom to all my website visitors very soon.
No contract. No obligation. Leave any time you want.
Refund Policy
I offer a 30-day money back guarantee. If you are unhappy with your membership for any reason, let me know within the first 30 days of joining and I will refund your payment. Just email me at Jacky@ieltsjacky.com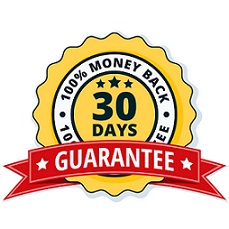 ---
---
NO RISK 30 day money back guarantee.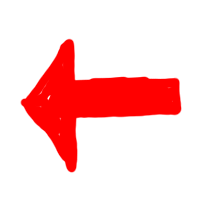 Of course, I know you'll be moving on once you achieve the IELTS score you need. Goodbyes are always hard but I'm excited about helping you to achieve the success you deserve and setting you on the path to fulfilling your dreams.
I look forward to seeing you inside the classroom as we get going on your first workshop and take a big step towards your goal of a 7+ score in the IELTS exam.
Together the journey is easier.
---
---
---
---
---
---
---
---