IELTS Grammar Course
Master all the grammar you need to score 7+ in easy steps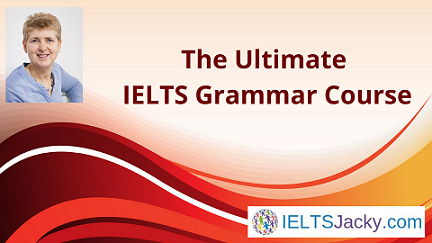 Welcome to my Ultimate IELTS Grammar Course.
Whatever your current level of grammar, this course will get you to the standard you need to score 7+ for grammar in your IELTS exam.
Learn step-by-step in 49 easy to follow lessons.

Course Details
Grammar counts for 25% of the total marks in the Writing and Speaking tests. Poor grammar can seriously affect fluency and coherence which contribute another 25% to your score. So, it's vital that you:
Understand a wide range of grammar structures
Know which grammar structures to use in given situations



In the 49 lessons of the course, we'll work through everything from grammar basics to the advanced structures that will really impress the examiner and gain you the extra marks needed to score 7 and above.
Every single lesson will equip you with essential knowledge and skills and provide opportunities to practice them. The many practice activities will reinforce your learning and help you to retain the information.
The basis of all my teaching is "Show, don't tell". By this, I mean that I never just explain something. My proven method is to:
Provide activities to practice the skills
I also demonstrate how to use many of the grammar structures to answer specific types of IELTS questions with lots of examples.
Avoiding mistakes
Even high-level students let themselves down with very basic errors so we'll also learn how to avoid the common mistakes that cost so many candidates the score they want.
And, we'll discover exactly what the examiner is looking for in your answers and how to give it to them.
How you will learn
My IELTS grammar course includes:
PDF versions of each lesson
I understand that people learn in different ways and I want to ensure that I meet your needs. So, in addition to the video lessons, I've also created downloadable PDF versions for students who prefer to learn by reading.
These PDFs are also ideal for revision or to quickly find information you want to go over again. Many students like to use them to do the practice activities.
There are two useful verb lists for you to download as well:
          1. Common irregular verbs

          2. Common state verbs
You work through the course at your own pace with step-by-step guidance all the way.
Comprehensive curriculum
My Ultimate IELTS Grammar Course really does cover every aspect of grammar required for your exam. Whether you're new to IELTS or have been working towards your ideal score for a while, it will bring you the success you desire.
By the end of the course you will:
Have mastered all the essential grammar you need for IELTS
Be able to use it confidently to answer all question types
Be well prepared to score 7+ for grammar



The sooner you get started, the sooner you'll be celebrating success in your exam.
My Ultimate IELTS Grammar Course is your route to the 7+ band score you need.

Click the link to see the full curriculum and join the course.
The Ultimate IELTS Grammar Course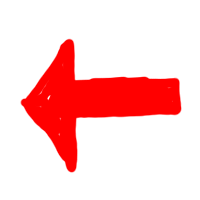 NO RISK 30 day money back guarantee.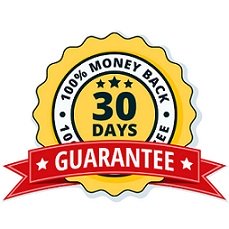 You have full access to the course for every month that you pay the enrolment fee.
Not sure if my IELTS Grammar Course is right for you?
With my 30 day money back guarantee, you can try it out RISK FREE. If you don't find it helpful, let me know at Jacky@ieltsjacky.com or via my Contact page and I will refund your money.
Come and join me in the course so that we can work together to get you the IELTS score you deserve.