IELTS Academic Reading Test
The IELTS Academic Reading test is slightly different in format to the General Reading test and taken for a different reason.
I'll begin by explaining why you would choose the Academic test and then give you all the information you need in order to understand the test, including samples from real IELTS test papers.
Here's an outline of what we'll be covering: 
Why take IELTS Academic Reading
Links to my step-by-step strategy pages for the 12 question types
---

Why Take IELTS Academic Reading
When choosing which IELTS exam to take, the most important consideration is why you need an IELTS qualification.
University Study
It is essential to take the Academic test if you want to apply for a place at a university or other higher education institution in an English country or in a non-native English-speaking country where courses are taught in the English language.
The USA has traditionally favoured TOEFL over IELTS but the IELTS qualification is now becoming much more widely accepted in US universities, schools, and within professional organisations.
* Important – Individual universities and colleges have different score requirements, so it's essential to check the exact requirements of the institution you want to apply to.
It's also common for there to be different band score requirements for different courses at the same university.
Professional Registration
IELTS Academic is also generally preferred by professional bodies in English-speaking countries and required for registration. This is particularly the case in fields such as,
Medicine

Nursing

Pharmacy

Accounting

Engineering

Law

Teaching
Check out the IELTS Exam section of the website for more information on:

You'll also find links to the British Council search facility that gives valuable information on employers, governments, immigration authorities and professional bodies around the world that accept IELTS, and the minimum band score requirements for each.
In addition to this, it contains a database of thousands of educational institutions across the world that accept IELTS.
---

The Test
Timing 

60 minutes
Test Format
The IELTS Academic Reading test is made up of three parts and a total of 40 questions. You are recommended to spend 20 minutes on each part.
Each of the three sections contains one long text with sets of two or three different types of questions attached to it.
There are 12 main types of questions:
Click the links to see a step-by-step strategy and 'how to' example for answering each type of question.

This wide variety of question types is used in order to test a broad range of reading skills.
Text Type
The reading texts are taken from real books, magazines, newspapers, or journals. They will be on general interest topics and, for some question types, will contain diagrams, illustrations or graphs.
The texts will vary in style and could be:
Skills Assessed 
The Reading test is designed to assess your ability to:
Marking 
Each correct answer is awarded 1 mark. Your score out of 40 is converted to the corresponding IELTS band scale level.
---

Sample IELTS Academic Reading Tests
These sample IELTS Academic Reading tests come from one of the official IELTS websites where they can be downloaded for free. There's a link to it below.
They cover three different question types:
Use them to get familiar with the layout of the instructions and as practice tests to improve your skills in preparation for your reading exam.

I've added a PDF of each sample test that you can download to make it easier to work on.
All the answers are at the bottom of the page.
Sample Test 1 – True/False/Not Given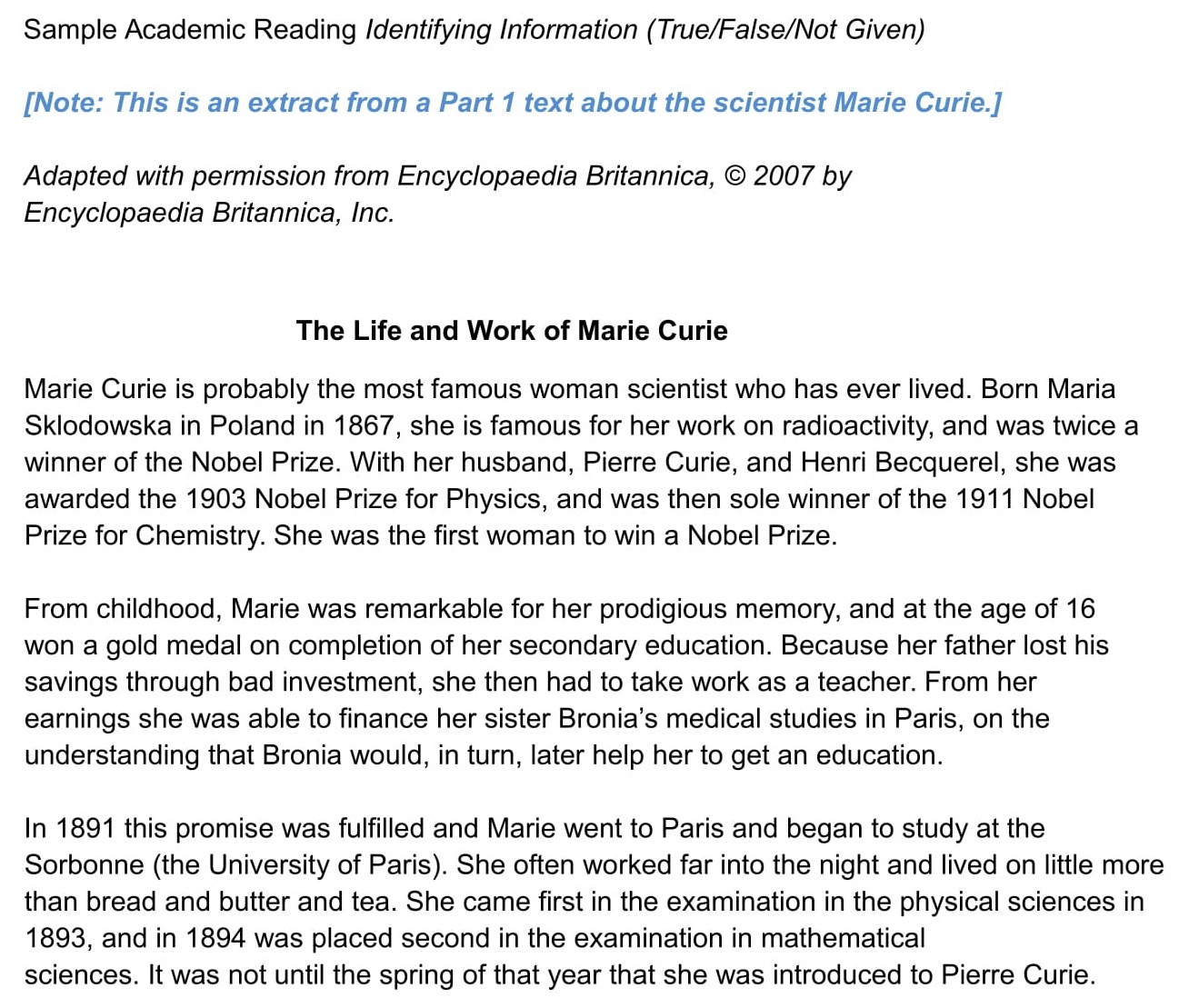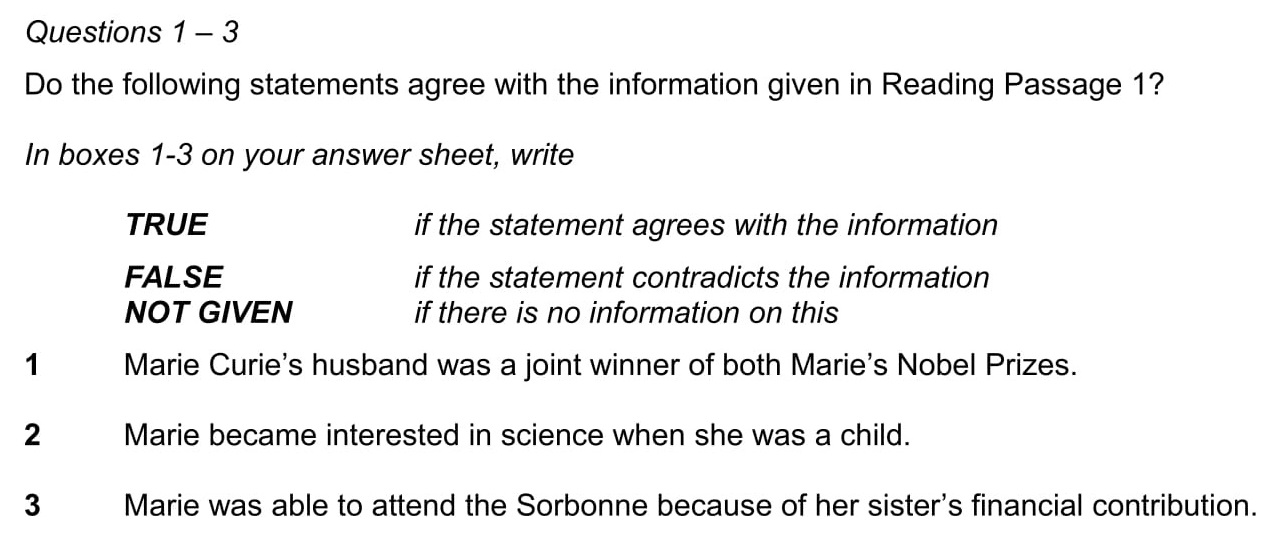 Click this link for my Step-By-Step Strategy for Answering 'True/False/Not Given' Questions.
---


Sample Test 2 – Multiple Choice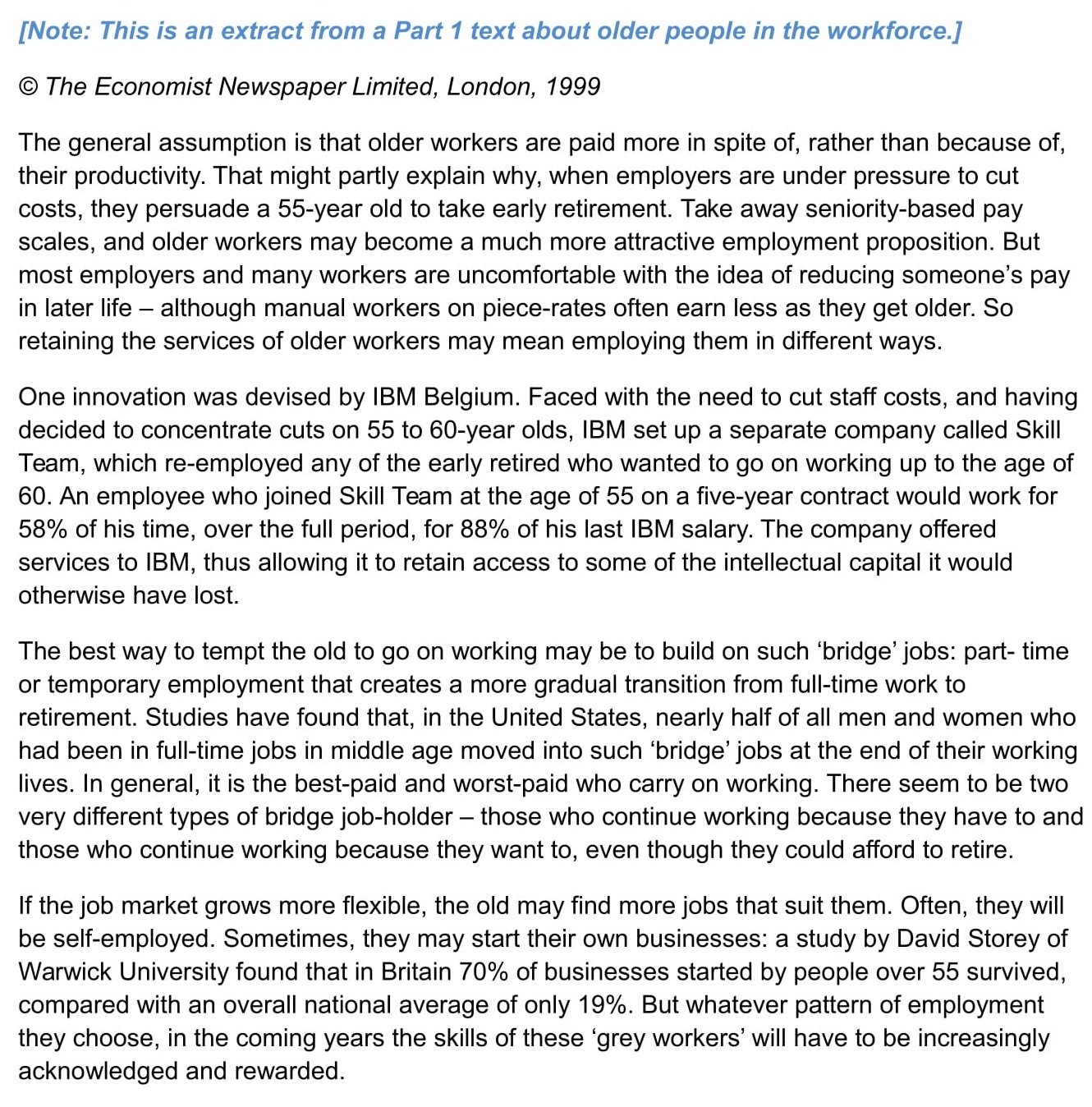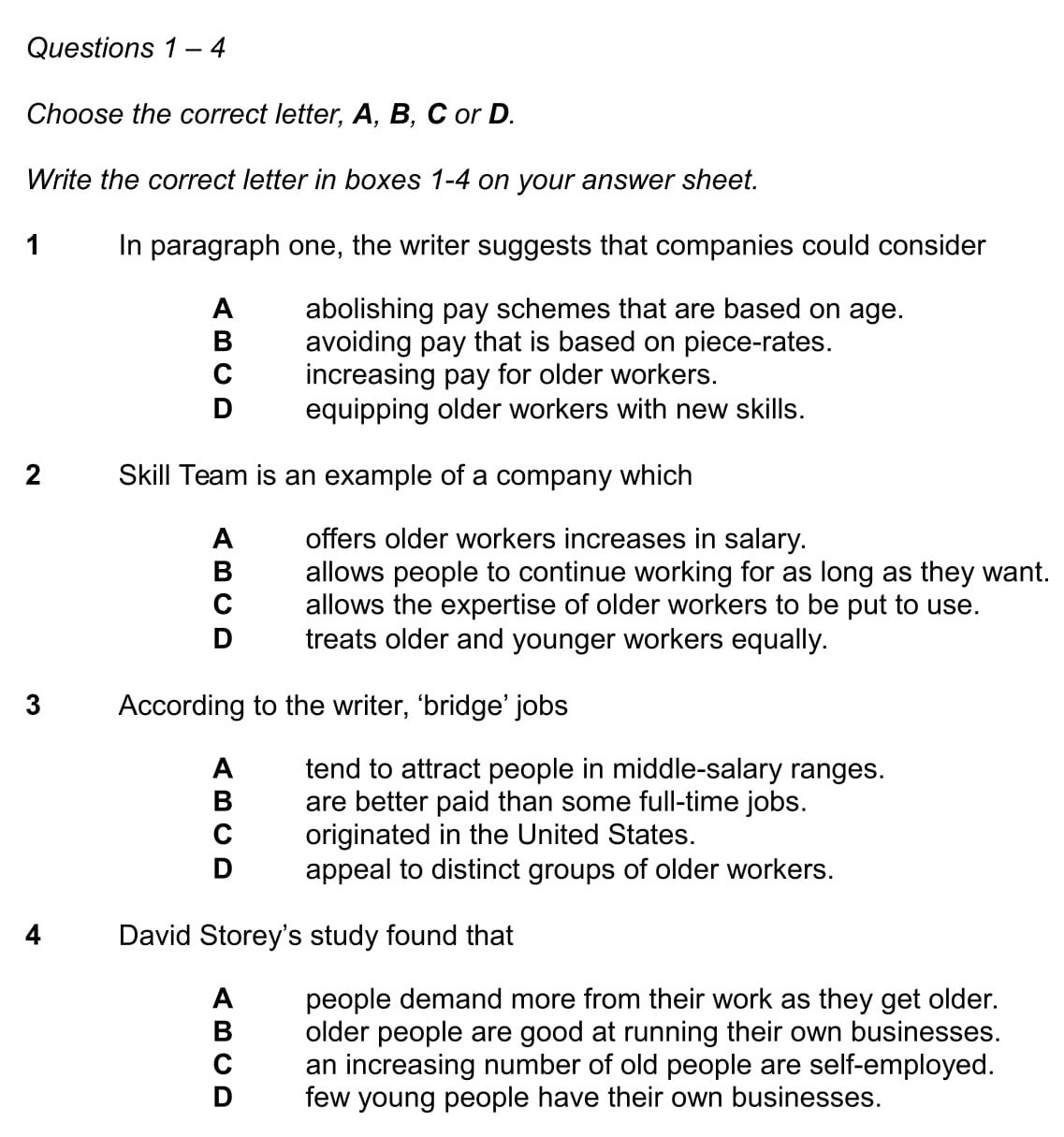 Click this link for my Step-By-Step Strategy for Answering 'Multiple Choice' Questions.
---


Sample Test 3 – Summary Completion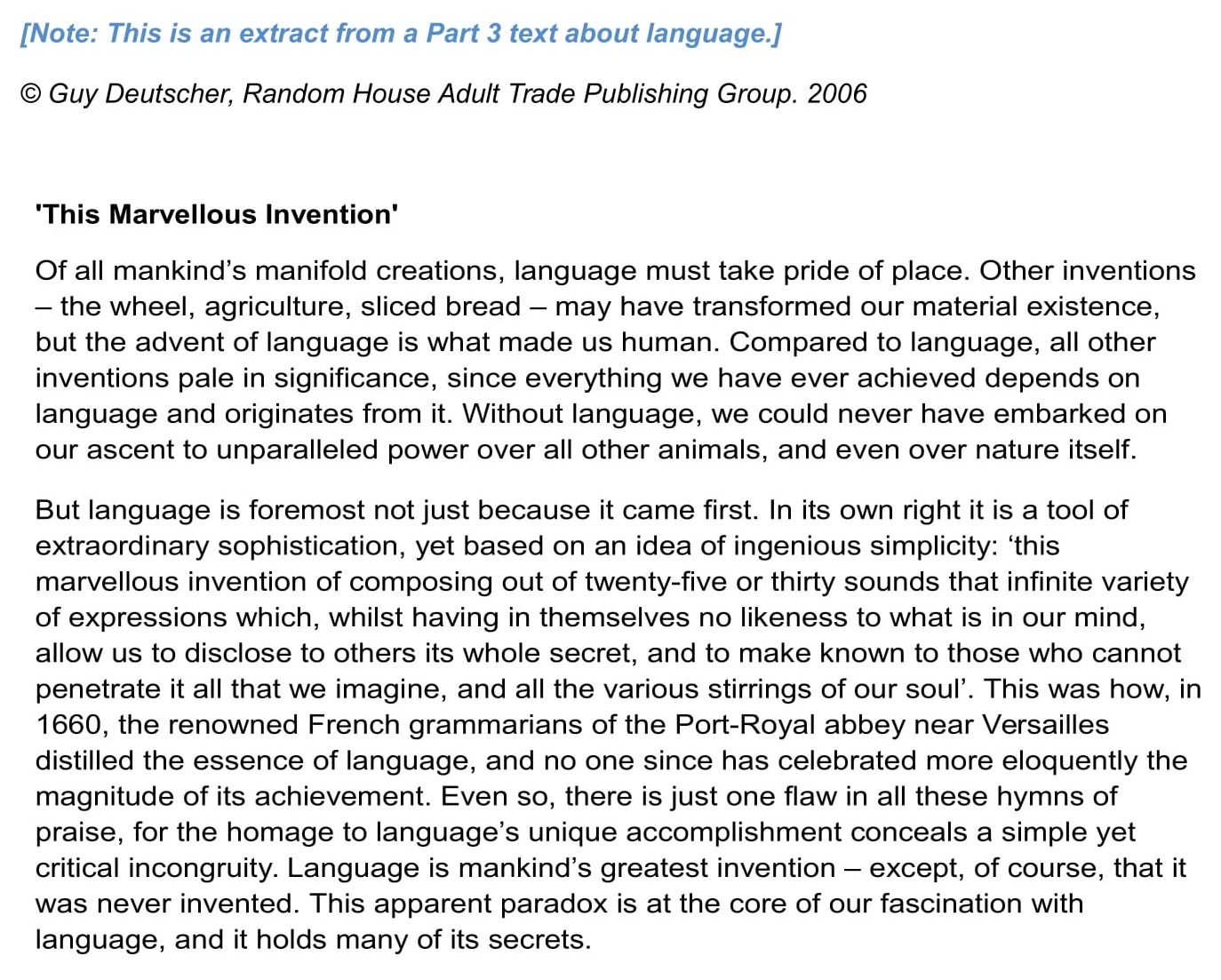 Click this link for my Step-By-Step Strategy for Answering 'Summary Completion' Questions.
---
Answers
  Test 1 – True/Flase/Not Given 
  1   False
  2   Not Given
  3   True
  Test 2 – Multiple Choice 
  1 A   abolishing pay schemes that are based on age

  2 C   allows the expertise of older workers to be put to use
  3 D   appeal to distinct groups of older workers
  4 B   older people are good at running their own business
  Test 3 – Summary Completion 
  1 E   material
  2 G   fundamental
  3 B   complex
  4 F   easy
Click this link to find out more about the General Reading Test.